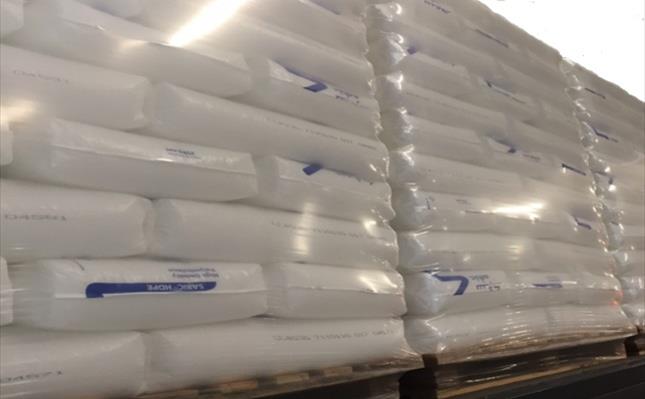 Stretch Hood
Stretch hood is one of the fastest growing packaging technique for transportation of goods on pallets. This packaging method aims to deliver high loading stability combined with outstanding pallet integrity for safe and fast transportation. SABIC offers specifically designed plastomer material solutions for stretch hood packaging, replacing traditional EVA based structures. These offers improved holding force and puncture resistance, resulting in down gauging possibilities.
Moreover the used stretch hood films can easily be recycled since they are not containing any vinyl acetates like in EVA based structures. Some of the polymers are available as a certified renewable grade, using a renewable feedstock supporting our customer's sustainability goals.
SABIC SOLUTIONS FOR STRETCH HOOD BASED ON PLASTOMERS POTENTIALLY OFFERS:
Down gauging possibilities due to improved holding force and puncture resistance
Stable coefficient of friction
High transparency
Good recycle ability
Competitive pricing
POTENTIAL APPLICATIONS
For stretch hood packaging:
Petrochemical packaging
Construction materials
Food & beverage packaging
Appliances packaging
SABIC MATERIALS FOR STRETCH HOOD APPLICATIONS:
These are just a few examples of SABIC's materials. For specific product selection, please contact SABIC technical team. You can find more about SABIC material solutions by clicking on the relevant product line below.
SUPEER™ Metallocene Linear Low Density Polyethylene (mLLDPE)
High flow, very good impact/stiffness balance, fast processing
COHERE™ Metallocene Polyolefin Plastomer (POP)
Very good transparency, good flow behavior and stiffness
| Product Grades | Product Type |
| --- | --- |
| 8102 | C8 mLLDPE |
| 8185 | C8 mLLDPE |