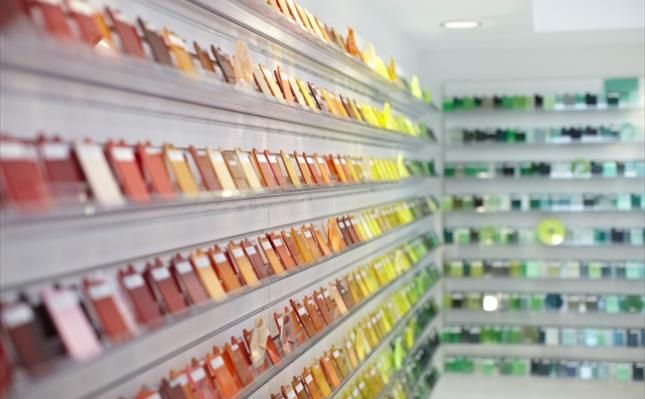 ColorXpress™ Services
Colors and effects you want, fast.
ColorXpress™ Services help deliver the right colors and effects, in the right place, at the right time, every time. Here you can develop custom colors, select from thousands of existing colors, and match your target for branding or aesthetics.
Our services allow:
Ability to develop and match colors in SABIC resins that stand out and stand up
A full color library with thousands of colors that you can easily search on-line to find colors in your grade and receive color chips in two days
Comprehensive color management services to help you manage your colors in your global supply chain
Develop and specify new colors in a day at our Color Innovation Center
Microlot service… resin color samples available with quick turnaround
Visit our ColorXpress website for: Polymers products or for Specialties products.
Americas
Technical Support for Color/ Color Matching
Email technical.color@sabic-ip.com 
General Color Inquiries 
Email colorxpress@sabic-ip.com 
ColorXpress™ Services
One ColorXpress Way
Selkirk, NY 12158
Telephone 1-877-43COLOR / (1-877-432-6567)
Fax (518)-475-3571
Europe
Technical Support for Color/ Color Matching 
Email colorxpress.europe@sabic-ip.com
General Color Inquiries 
Email colorxpress.europe@sabic-ip.com 
ColorXpress™ Services
Plasticslaan 1 4612 PX
Bergen op Zoom
The Netherlands
Telephone +31 164 29 39 27
Fax +31 164 29 39 25 
Pacific
Technical Support for Color/ Color Matching 
Email colorxpress.pacific@sabic-ip.com 
General Color Inquiries 
Email colorxpress.pacific@sabic-ip.com
2550 Xiupu Rd. Pudong
Shanghai 201319,
China
Telephone +86-21-2037-8086
Fax +86-21-2037-8104
ColorXPress Polymers
ColorXPress Specialties
Contact Us