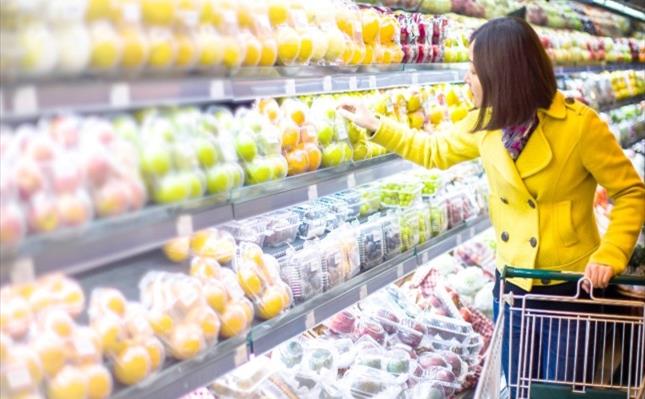 Flexible Food Packaging
Flexible food packaging is constantly evolving to meet ever-increasing consumer demands, while complying with stringent food and safety regulations. Brand owners are being challenged to offer optimized packaging designs that are minimizing the environmental impact without compromising the food quality and maintaining the requested shelf life.SABIC offers material solutions that contribute to today's challenges and aim to support environment. We collaborate with our customers and create opportunities for sustainable growth together.
SABIC SOLUTIONS FOR FLEXIBLE FOOD PACKAGING POTENTIALLY OFFERS:
Reduced cycle time and down gauging opportunities with SABIC's very broad Polyethylene and Polypropylene portfolio
Improved performance focused on processabiltiy, sealability and optics with COHERE™ Metallocene Polyolefin Plastomer (POP) resins and SUPEER™ Metallocene Linear Low Density Polyethylene (mLLDPE) C6 and C8 resins
Globally available phthalate-free PP portfolio
Certified Renewable Polyolefins made from 2nd generation bio-based feedstock supporting our customer's sustainability goals
Dedicated Product Stewardship team to provide regulatory support
POTENTIAL APPLICATIONS
Food packaging applications for:
Fresh food, dried food, confectionary, cheese and dairy, frozen and chilled food, beverages, pet food, ready meals, fruit and vegetables
SABIC MATERIALS FOR FLEXIBLE FOOD PACKAGING APPLICATIONS:
These are just a few examples of SABIC's materials. For specific product selection, please contact SABIC technical team. You can find more about SABIC material solutions by clicking on the relevant product line below.
A problem occurred while rendering this section