KHALID H. AL-DABBAGH
SABIC Chairman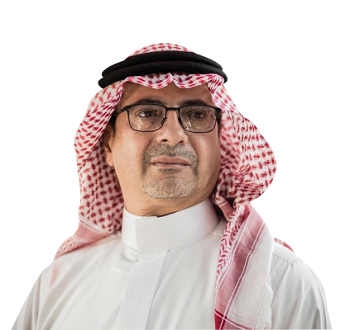 Eng. Khalid Hashim Al-Dabbagh is the Chairman of SABIC.
He holds a Bachelor of Science degree in Industrial Engineering, University of Toledo, USA. He has also completed a number of executive leadership programs, including the Senior Executive Program at London Business School. 
Al-Dabbagh is currently a member of Board of Directors of Saudi Aramco, and the Board of Governors of the GCC Board Directors Institute.  
He has held a number of senior roles in Saudi Aramco, including Senior Vice President, Finance, Strategy & Development, Financial Controller, and Treasurer. In addition, he has led several departments in Saudi Aramco, including the Joint Venture Development and Support, and Business Analysis with Corporate Planning. Prior to that, he held key positions in London, Tokyo and New York at Saudi Aramco-owned companies and became the CEO, Saudi Petroleum International, Inc. (US), and the Managing Director, Saudi Petroleum Company in Tokyo, Japan.
He chaired the boards of Wisayah Global Investment Company (WISAYAH), and Saudi Aramco Development Company (SADCO). He also served as a board member of Sadara Chemical Company, the Malaysian Pengerang Refining Sdn. Bhd. and Pengerang Petrochemical Sdn. Bhd Companies, ARLANXEO Holding B.V in the Netherlands, Showa Shell in Japan, Chinese Fujian Refining and Petrochemical Companies, Aramco Trading Company, Saudi Aramco Base Oil Company (Luberef), and Arab Petroleum Pipelines Company (SUMED) in Egypt.