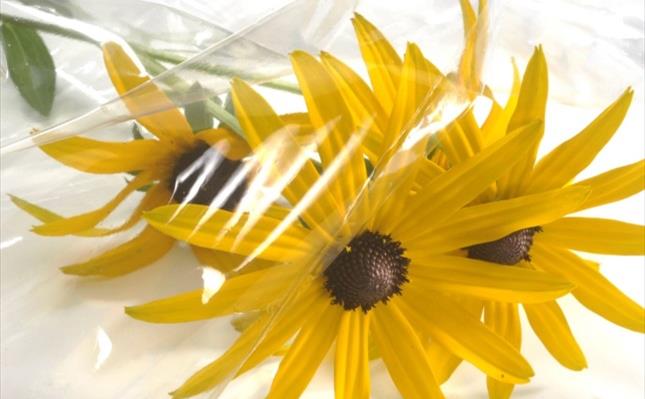 Flexible Non-Food Packaging
Flexible packaging for consumer goods is constantly evolving to meet ever-increasing brand owner's and consumer's demands for optimized packaging designs that can enable minimize the environmental impact without compromising the security and protection of goods. SABIC offers combined product solutions of its SUPEER™ Metallocene Linear Low Density Polyethylene C8 mLLDPE, SABIC® C6-mLLDPE, SABIC® LDPE and SABIC® LLDPE portfolios, next to SABIC® PP homopolymer for cast PP film and BOPP films.
At SABIC, we are committed to serve our customers and help them meet their need for higher speed production efficiency, product reliability, brand integrity through our broad knowledge in industry material solutions and technical expertise.
SABIC SOLUTIONS FOR FLEXIBLE FOOD PACKAGING POTENTIALLY OFFERS:
Reduced cycle time and down gauging opportunities with SABIC's very broad polyolefins portfolio
Improved performance focused on processabiltiy, sealability and optics with COHERE™ Metallocene Polyolefin Plastomer (POP) resins and SUPEER™ Metallocene Linear Low Density Polyethylene (mLLDPE) C6 and C8 resins
Globally available phthalate-free PP portfolio
Certified Renewable Polyolefins made from 2nd generation bio-based feedstock supporting our customer's sustainability goals
Our dedicated Product Stewardship team aims to provide regulatory support
POTENTIAL APPLICATIONS
Non-Food packaging applications for:
Personal care and home care, tobacco, mail film, carrier bags and flower packaging.
SABIC MATERIALS FOR FLEXIBLE NON-FOOD PACKAGING APPLICATIONS:
These are just a few examples of SABIC's materials. For specific product selection, please contact SABIC technical team. You can find more about SABIC material solutions by clicking on the relevant product line below.