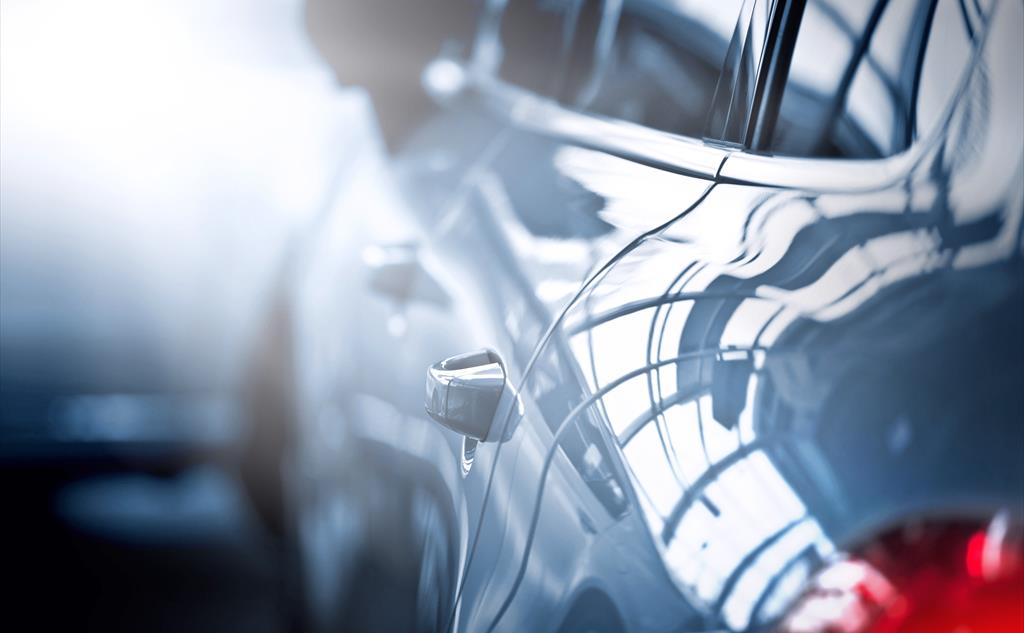 Exteriors
Shaping the future of automotive exteriors
Automotive designers are as focused as ever on reshaping vehicle exteriors to improve visual appeal, uniqueness, aerodynamics, and performance. 
The industry's emphasis on light weighting to lower fuel consumption and meet emissions standards—while enhancing safety—drives changes in exterior styling. 
We also know from automotive design trends that functional styling is playing an increasingly larger role in exterior design and engineering.
Delivering form and function
Our material technologies and design support delivers form and function, enabling automakers to achieve their goals—from reducing weight to lowering manufacturing costs, and from improving durability to increasing consumer appeal.
Some of our offerings for automotive exteriors are below:
SABIC® polypropylene compounds (PPc) and STAMAX™ resin (LGFPP) enable the design and production of bumpers with reduced thicknesses for significant weight-out, while maintaining high impact, stiffness, and flow. Our materials in bumpers and fascias free design in styling for both aesthetic and functional purposes without greatly affecting cost of production.
LEXAN™ SLX resin, a polycarbonate co-polymer material, is used in grilles and exterior trim components. This resin can produce super-high gloss, metallic colors—including piano black surfaces—that do not require painting, secondary finishing, or heating or cooling technology. Eliminating these processes greatly reduces emissions and total system costs, and produces a part that is fully recyclable at end of life, while remaining aesthetic and durable.
NORYL GTX™ resin (PA/mPPE) helps reduce system weight significantly for exterior trim and body panel components, while creating complex shapes that are difficult to achieve with metal. Parts molded from this resin can be online-painted with the metal body in white, avoiding the need for secondary operations, ensuring a perfect color match, and improving aesthetics.
Challenging new boundaries
We can help to apply proven approaches while challenging boundaries and advancing new ideas. Take our all-plastic tailgate concept, which has glazing in LEXAN™ resin instead of conventional glass. The design saves up to 30 percent or 12.5 kg in weight, while allowing for unique levels of functional integration and creative styling.
Whether exploring entirely new designs or improving upon existing solutions, our global team can help with thermoplastic materials and extensive design services.
PERFORMANCE CONSIDERATIONS:
Significant weight savings 
Strong impact resistance and durability 
Opportunities for parts integration 
Lower overall system cost savings 
Lower coefficient of linear thermal expansion for improved dimensional stability 
Paint-out, molded-in-color parts 
Styling freedom and design differentiation 
Unique colors and visual effects 
Metallization 
Excellent chemical and impact resistance 
Reduced environmental impact
POTENTIAL APPLICATIONS:
Body panels 
Bumpers 
Door handles/trim 
Exterior structures 
Exterior trim 
Fenders 
Grilles 
Hoods 
Mirror housings and brackets 
Roofs 
Roof rack covers 
Side doors 
Spoilers (brackets) 
Tailgates 
Tank flaps 
Trunk lids 
Wheel covers